Introdution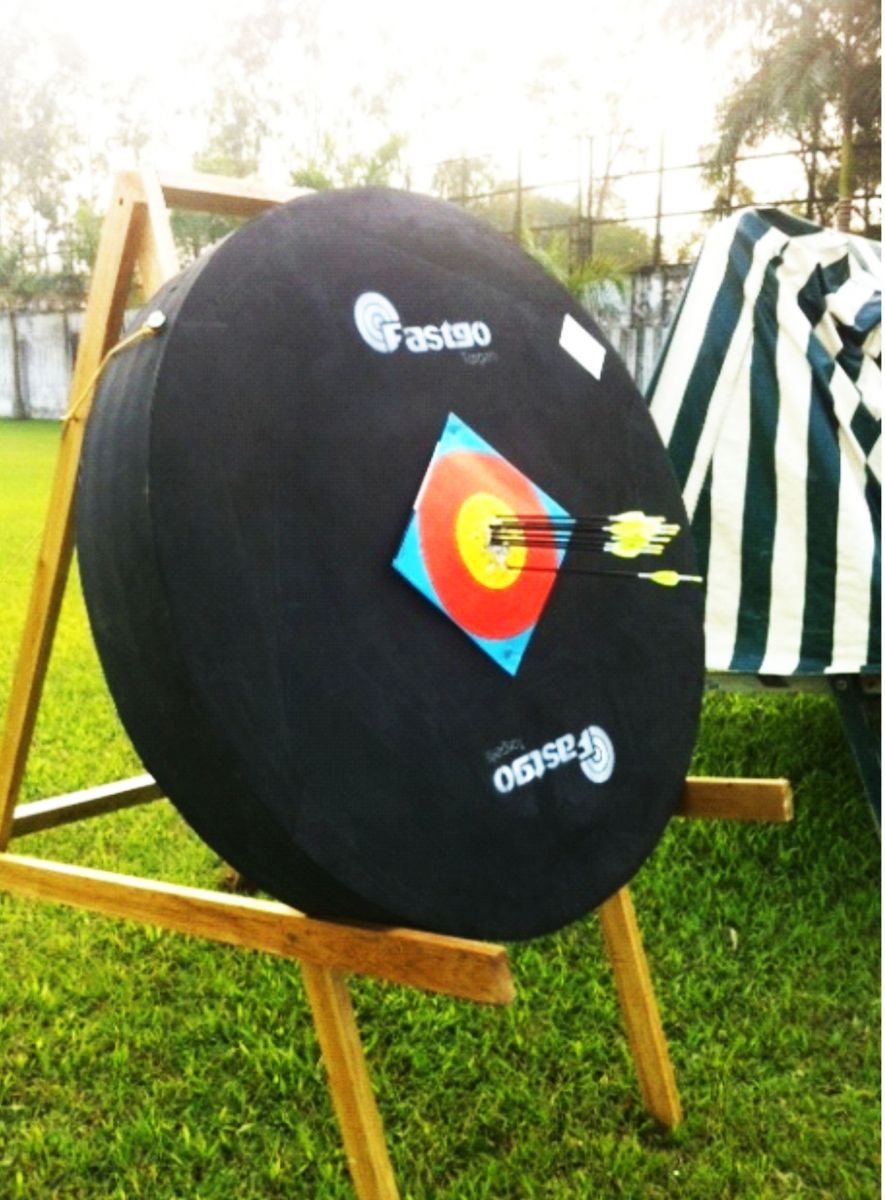 Fastgo is the EVA Targets Manufacturer in Viet Nam, having it's head office and factory in Ho Chi Minh City since June 2012, been owned by 100% local vietnamese people.
From 2013, we started to research and develop the technology to build the best EVA Targets and supply to archery world.
After 1 year of testing, we found out the correct EVA material to build the great high quality targets
with cheap replacement centers
Fastgo EVA Targets are made from local material, by local workers with the new technology
which be invented by our talent staffs.
Passing a lot of difficulties which not only the technology, material but also the custom, exporting paper works. Now we are the successfully Viet Nam company who exported and exporting the EVA Targets to the archery world.
Fastgo High Quality EVA Archery Targets was be launching from early 2013.
At the moment, Our EVA Targets are using by archers in Australia, New zealand, Canada and Europe for both training and competitive events.
There are some information about our targets trading:
We has extensive connections with Archery in Vietnam, Aisa, Australia, USA and North America.
Archery is a fast developing sport in our country and our targets have not only been extensively tested by both foreign and local archers.
They are currently used by members of Vietnams National Archery Team.
Fastgo Targets have been designed for use by traditional, re-curve and compound shooters of up to 60lb draw weight.
Fastgo EVA Targets are constructed from Ethyl Vinyl Acetate (EVA) and are designed for both indoor and outdoor using.
They are waterproof and UV resistant. Using of Ethyl Vinyl Acetate(EVA) as target material allows holes to almost completely close after arrows are withdrawn.
Finding the correct hardness took almost a year of testing to formulate the correct balance
for the new targets and thousands of arrows were shot at the targets during this process.
Layers of EVA combined together and enable arrows to be stopped by friction rather than force, thus reducing the stress on the arrow and prolonging their life.
An exclusive feature of Fastgo Targets is the extra layered centers. By adding an additional 75mm of EVA, these centers are designed for greater longevity and cater particularly well to compound shooters.
Fastgo full size archery targets are made in round shapes at 1260mm in diameter for ease of setting up a field, square targets are also made and
measure 1260mm by 1260mm. This makes them suitable for 1220mm FITA faces.
Please feel free to send mail to info@targets.com.vn
for Fastgo competitive targets, Fastgo field targets, Fastgo 3D animal targets, and the best price.