Product Details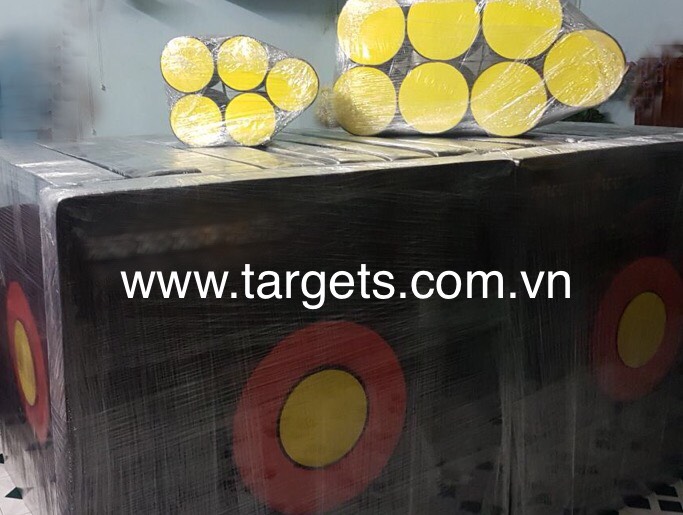 As Full square target with 1 replacement center, this is our next version combine Red zone Ø 50cm and Gold zone Ø 25cm.
As our standard target body, this kind of targets have created with the 122cm Fita target
face with red and gold zones.
This allows replacement for the gold zone center only or the red zone only, or both together.
The target body is available for both round and square design with standard of
the ø 50cmx20cm thicness red zone and ø 25cmx20cm thickness gold zone.
Like all other centers, the gold zone may be optioned up to 30cm thickness to increase longevity and durability for the center.
With this design, you will only have to replace centers for saving cost if needed.