Product Details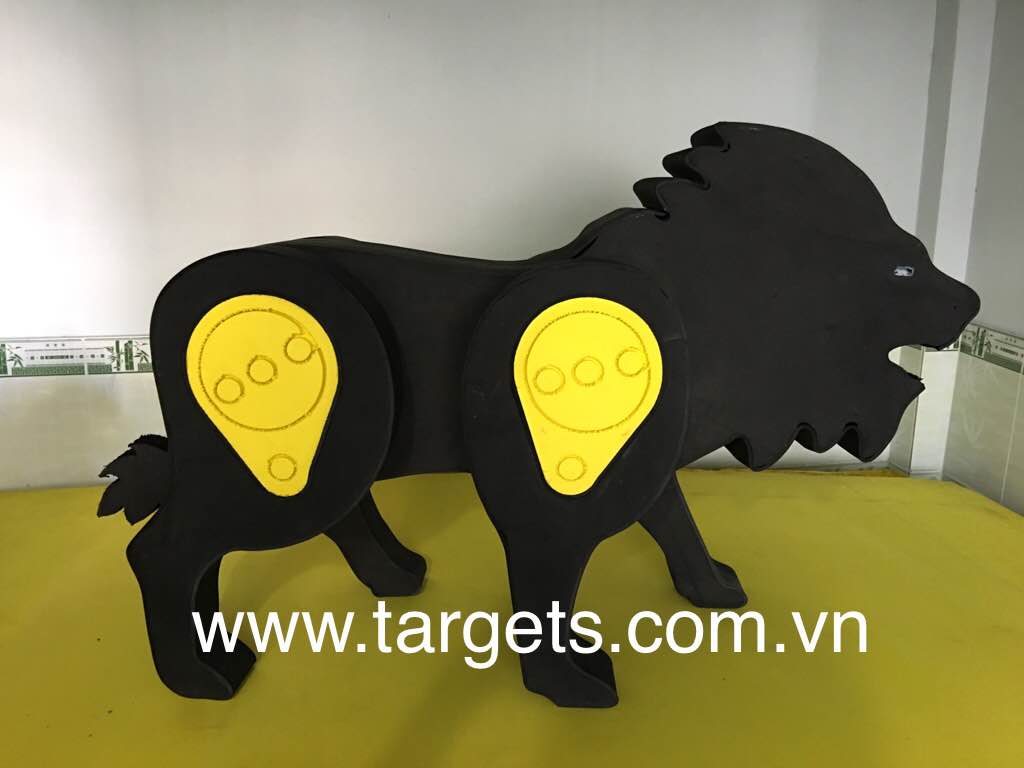 Measurement:
Length : 100cm / 40"
Height : 63cm / 25"
Body Thickness : 34cm / 13.4"
Another kind of Fastgo 3D Animal Targets - Medium size 3D targets Group - The Lion.
Same as our other animal targets, his body, legs, centers can be assembled for storage, packing and moving.
This is one of Fastgo Animal Targets and a good choice with cheap replacement centers.
Kindly to contract us at info@targets.com.vn for the price and more information for custom build the high quality archery targets